Books, books, books - who is telling the right story?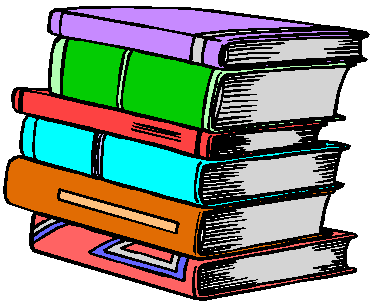 Recently I have been busy reading plenty books as part of my work. I am actually one of a few people who enjoy reading and get paid to do so. I don't really get paid for reading but for what I say about what I read. So, as you might have figured I am a judge in a literary award I shall choose not to mention. You see, I'm not like government people who like publicizing their sitting in procurement panels to facilitate kickbacks. I don't want anyone's kickback and thus I am not telling. So recently there's been a lot of what I have observed with South Afrikan literature.
My ear on the ground between intellectuals and academics picks a burning discussion about what constitutes literature in a post-apartheid dispensation? Currently there is very little non-fiction coming out of this country. Non-fiction would entail biographies and history. Few of such is happening since given the political fragility of the country what is the truth today can easily become lies tomorrow. Zimbabwe and Zambia which have both experienced political upheaval are classic cases.
I think South Africa is going through a little bit of what Russia went through in the 1950s to '70s, the era of airbrushing and rewriting a lot of what was fact. The Jacob Zuma brigade is obsessed with eroding as much as possible anything that the Thabo Mbeki administration achieved. That involves rewriting the achievements or lack of them of that administration. Anything that went down well was an ANC polity but everything that failed dismally such as the government's policy on HIV and AIDS, closing down the Child Protection Unit and failure to invest in ESKOM are laid bare at the door of Mbeki as a person.
A biography is only factual when it is unabridged, the same as history. There are currently very few brave souls who can realise that. Mark Gevisser risked his reputation by writing A Dream Deferred which was a look at Mbeki the intellectual. The jury's still out on its merit. Jeremy Gordin did the same with Zuma's biography. It will always be tricky to write the life story of a man who is still alive, marrying wives and making babies with girlfriends. How much brown-nosing went into both books is still a subject of much debate. Mbeki does not suffer fools easily while Gordin's readers are not Zuma's target market. So, why Zuma obliged still begs for Zizi Kodwa's insight.
So the big discussion in a country such as South Africa is whether storytellers should still be obsessing with politically-laced literature when this country is facing scourges such as HIV/AIDS, crime, xenophobia and an uncertain political leadership. Shouldn't writers across the colour divide reflect that new reality? There are those who say that authors should not completely discount liberation as a theme for their literature. They sight the example of paranoid societies like the Jews who still treat the Holocaust like a new subject.
The problem of this argument is that whatever political writing that takes place tends to fly the flag of a political organisation in power thus alienating those who have a different version of history. A typical example would be an attempt to write a book set in a 1976 – 1987 South Afrika-Namibia or Angola. If such a history would encompass the war there how does an author give the Border War a balanced conclusion? An Afrikaner author who was in the armed forces would tell the story of how the Cubans were vanquished and immediately get a snub from the political circles that have even penetrated the literature critiquing clubs. A Cuban writer who was a troopie in Fidel Castro's mercenary outfit will tell of how the Boers were vanquished and anything short of that conclusion will receive rebuke in Havana.
A former freedom fighter can say their version of how train-loads of dead SADF soldiers were arriving in Pretoria every night and find resistance from historians who have accurate figures of troop deployments and mortality during the battle of Cuito Cuanavale. Former foreign minister Pik Botha would write a story of a consensus, which would still be challenged as sugar-coating the facts. He says he told the Cubans they can link their withdrawal to the liberation of Namibia while the Boers can claim victory to appease their electorate. Botha claims that nobody won that battle.
The story of SACP leader Chris Hani is a case in point - no author can claim to have written the ultimate biography. There will always be people who dispute facts and immediately facts are disputed the product loses authority. You can't write about Hani without exploring the role of Joe Modise in the demoralising of new recruits and old ones. You can't claim to have a conclusive book when there's nothing about Joe Slovo or OR Tambo.
Thus, discussions around fiction have been dominated by what black authors as mirrors of their own societies should write about as opposed to what whites (as mirrors) should. Afrikaners are not writing about their resistance movements and how they organise under lantern light at the farms. They don't have characters in their fiction belonging to those dodgy ultra-white organisations. They act as if amongst their own communities they don't know anyone who has a pipe bomb covered in spikes tucked away somewhere in their garage. So, black authors who are expected to write about their families on social grants and HIV/AIDS fail to find the rationality behind such when the other group is not doing the same. Also, HIV and AIDS are not a black problem but cuts across. At the end the common thread in South African literature is crime – well it cuts across and that is the only time the wine will drown the conversation.
TO COMMENT ON THIS POST GO TO OUR FACEBOOK PAGE: THE Kasiekulture BLOG & write your comment on the wall